The price of American homes has skyrocketed during the last few years. The construction of new homes also appears to be a slow process. As a consequence, the United States has turned into the land of landlords and renters. If you too are a landlord or are currently managing a commercial building out for rent, you will want to make sure your property is constantly occupied – if possible, at the best rates on the market. In order to achieve this, it is imperative that you maintain your investment and tenants well-protected against various types of threats. A person who feels their business or personal items are threatened by acts of vandalism or burglary will most likely look for a new rental apartment or office. Not to mention having to cover any property damages or insurance claims in case someone does manage to break into your place.
Since the number of precautions and solutions you could be looking into might feel overwhelming, these next few lines should help you make the best choices for your custom needs.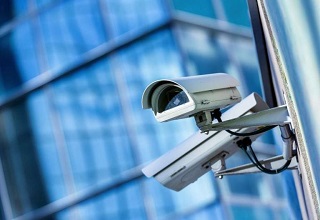 Rental Security Can Be A Tricky Process
If you do not have a lot – or any – experience in the field of property safety, and you do not dispose of a big budget for it, things are likely to get tricky. You will need to carefully assess factors like the size of your commercial space, as well as its surroundings, crime rates in the area, and the overall layout. But ensuring a high level of physical security is not the only concern you should have. The safety of electronic data should also become a priority.
A wise first step would be to set accurate limits to the number of entrances and exits, and make sure all doors are made of solid core wood or metal. You should talk to an expert in doors and home security services; but a commercial locksmith who specializes in door and have them fit new sets of commercial locksmith that handles new locks installation, window, or cabinet locks and security devices for offices and stores should provide equally wise and useful advice. Take advantage of a good mortise or double cylinder deadbolt locks on your entryways.
Do not ignore the windows either, especially if your property lies on a ground floor. Have security bars or grills, small-keyed locks and sensor alarms fitted. This way, you will be able to make a full lockdown of the space. Do not rely on windows to let fresh or cool air come in; instead, use A/C systems and other ventilation mechanisms that are not an open invitation for potential burglars and intruders. Get rid of any bushes and foliage you may have laying around your riskiest areas.
Place surveillance cameras on the interior, as well as the exterior of the building. You can ask a locksmith to assist you with this process, or hire a specialized security company in town. These cameras should help you prevent a number of crimes, and the great news is that they do not cost a small fortune either. Just make sure you place them in the most strategic and smart places and angles possible so you have got everything covered.
Install security lighting in key areas around your building, preferably motion detector lights that can save energy and deter burglars.